Who are they?
SK Chilled Foods is one of the UK's leaders in the chilled snack foods industry, supplying most of the country's largest supermarket brands with its range of Indian, Oriental, Mediterranean, American and Tex Mex cuisines. The company employs over 650 people and is based in the North-East.
Project Brief
SK Chilled Foods needed a training company to train SK's staff on food safety and its impact as well as develop an e-learning platform featuring bespoke courses for their in-house teams.
To make sure their teams were trained specifically in those things required by SK Foods and that this training was accessible to all within the business without the requirement to always physically attend courses, we developed a bespoke e-learning platform for the business. This hosts a number of specially designed courses including the company induction programme for new starters and agency staff as well as an introduction to pest control.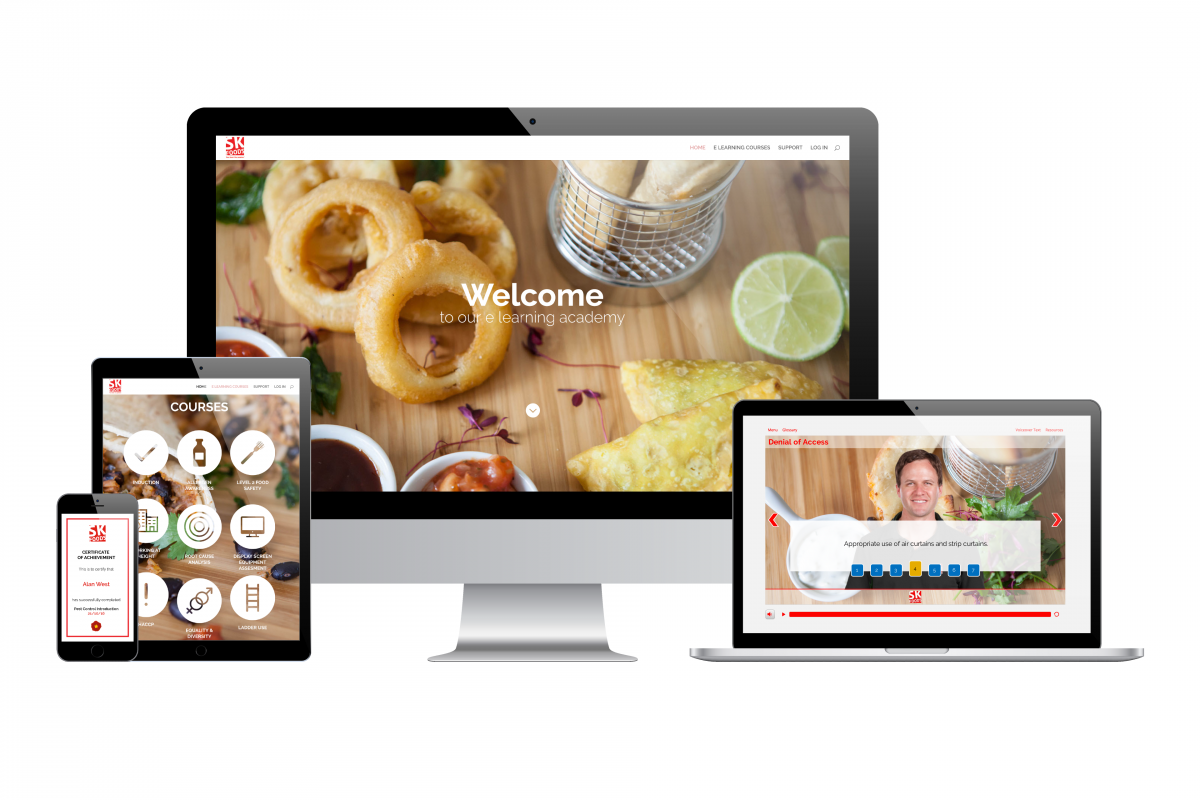 Development
Food sector learning
Bespoke Courses
Wide range of food-sector specific courses to meet the clients' needs
Quality Learning
Without the need to attend courses
Flexible Training
Through the delivery of a bespoke e-learning system
Accessible
Easy to use, can be accessed at any time
Practical
Includes company induction and other key courses such as Pest Awareness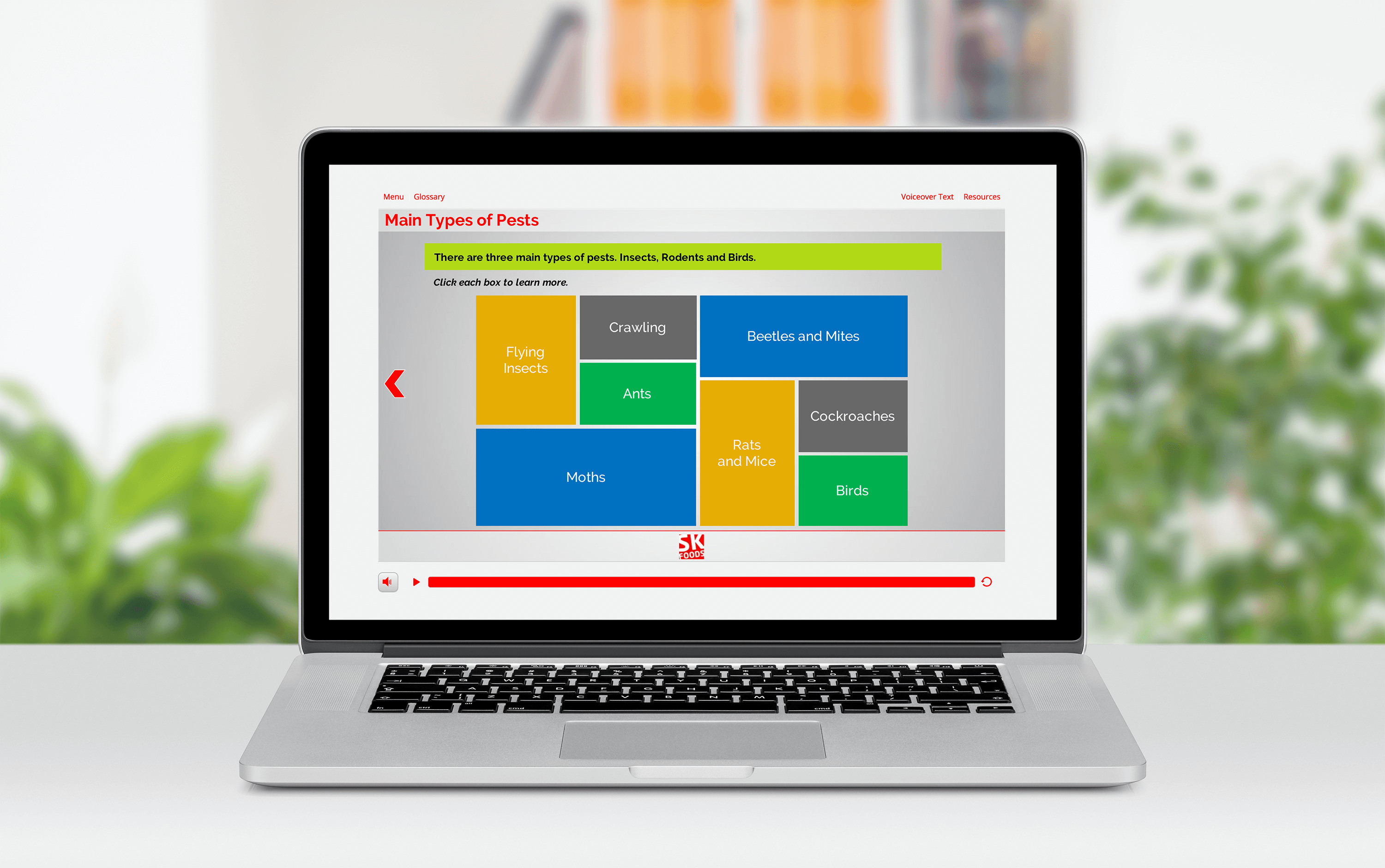 "I never cease to be amazed by totrain's experience, professionalism and attention to detail. They understand SK Chilled Foods so well and having worked with them for so many years they are now viewed as a simply an extension of our team."